Anthony Trollope was a novelist during the Victorian era. He worked full-time for the British post office and wrote prolifically.
Living prolific writers
Whom do you think of when you hear the phrase "prolific writer"? A brief Internet search led me to a 2008 article listing five writers with numerous works to their credit. Four of these writers are still living.
When can I quit my day job?
An aspiration of many amateur authors is to transform their writing habits into professional, full-time jobs. Inevitably, writers who start earning some income, either through traditional publishing or via Amazon's CreateSpace and Kindle, ask the question, "When can I quit my day job?"
Today I would like to introduce you to a writer who didn't quit his profession until far along in his successful writing career. Is it possible to maintain full-time employment and publish several books?
Doctor Thorne MiniSeries
I recently watched an Amazon.com original series
Doctor Thorne
. Written by Julian Fellowes, creator of
Downton Abbey
, the four-part series is about the niece of the town doctor and their interactions with a handful of aristocratic families in mid-19th century England. The drama is based on a book by Anthony Trollope. When Fellowes mentioned how Trollope successfully management two careers, I became curious about Trollope.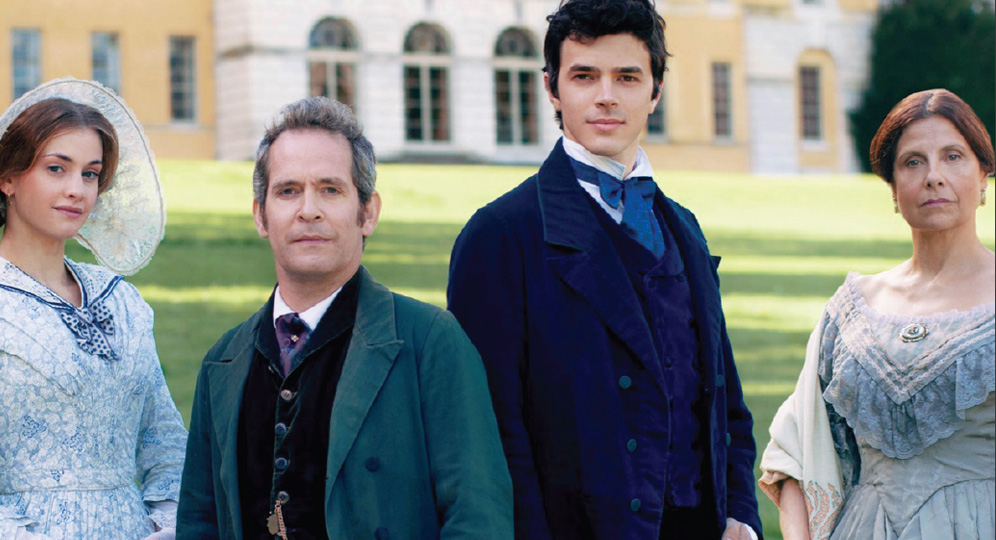 Anthony Trollope
Anthony Trollope was born in 1815 and died in 1882. He was born in London and resided in the United Kingdom his entire life. He started working for the British post office at the age of 19 years old in 1834. He worked full-time in various positions (including prominent leadership posts) from 1834 until 1867, when he resigned. Trollope created what we know today as the mailbox.
Trollope wrote his first novel in 1847, but didn't achieve major success until 1855. During his lifetime he wrote 47 novels, 12 short stories, 18 non fiction books, and 2 plays. While he concurrently worked as an author and in the post office, Trollope wrote 12 novels, 4 short stories, and 5 non fiction books.
He resigned from the post office when he reached the point that he had sufficient income from writing to cover the remained of his post office career, which he would have retired from at age 60. By the time he resigned from the post office, he had already earned considerable income from writing.
Trollope's Writing Process
Trollope rose early in each morning, at 5:30AM, to write prior to his day job.
"When I have commenced a book," he explained, "I have alway's prepared a diary divided into weeks . . . In this I have entered day by day the number of pages that I have written, so that if at any time I slipped into idleness for a day or two, the record of that idleness has been there staring me in the face – and demanding of me increased labour."
"Three hours a day will produce as much as a man ought to write."
In a
previous post
I wrote about the impact of daily consistent effort. Trollope apparently followed a similar, daily consistent process to his writing:
Trollope wrote at the same time every day.
However, he also wrote whenever he could (including on the train).
He tracked and reviewed his daily progress.
Trollope apparently had a writing goal - 3 hours.
References